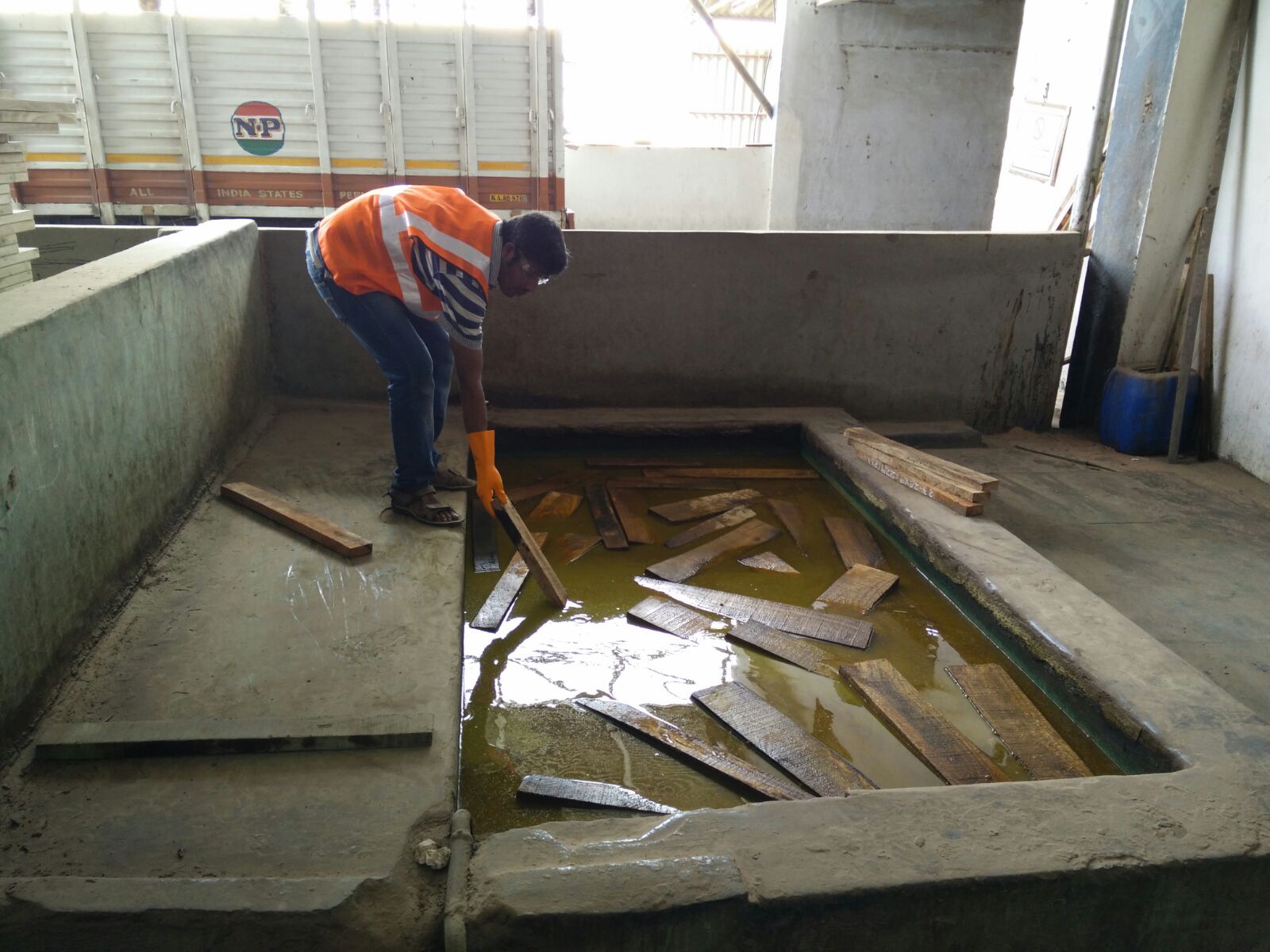 Treatment
Timber supplied by vendors is passed through quality checks and treated to make them termite, Borer and Fungi resistant.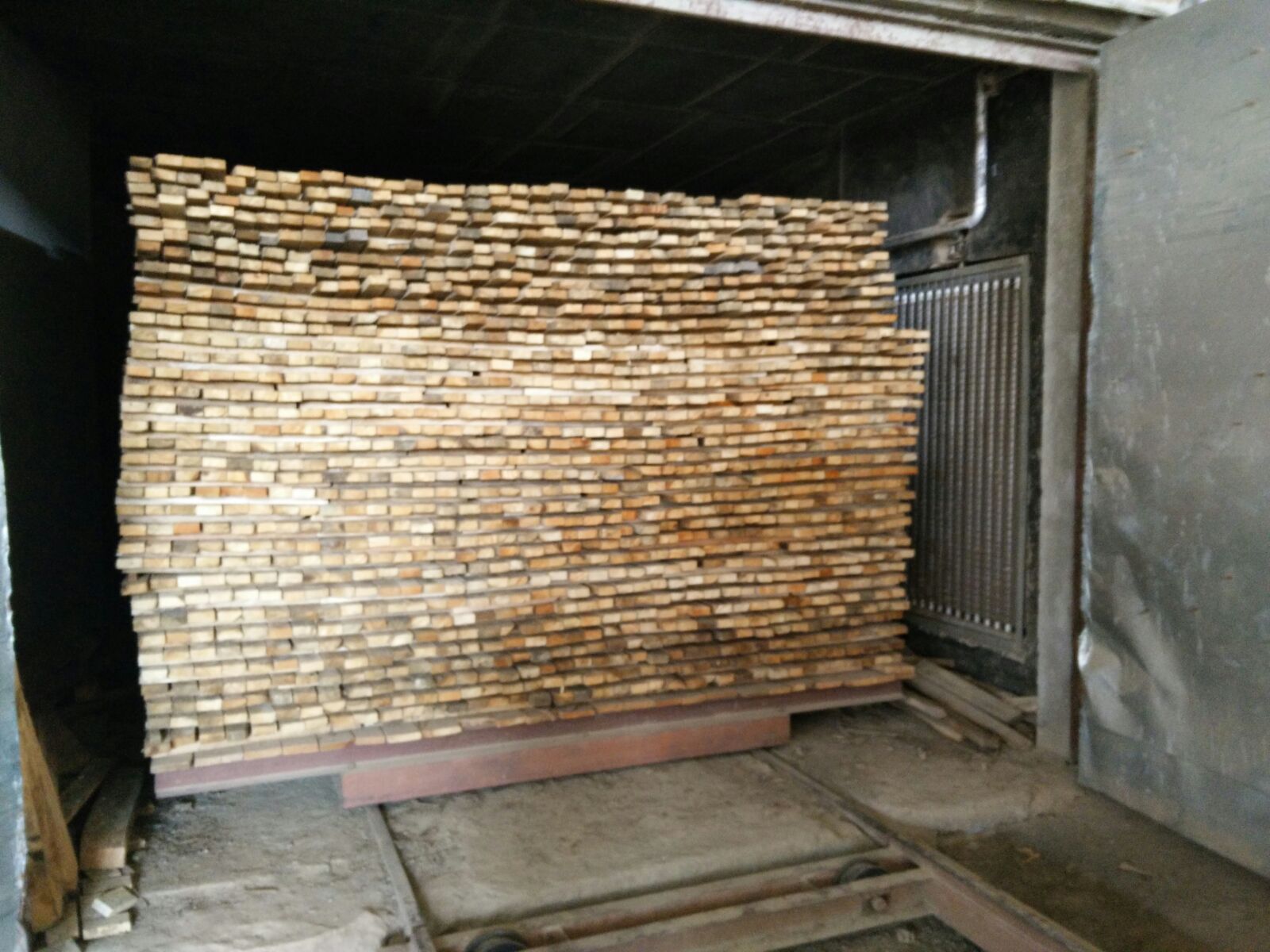 Kiln Seasoning
Wood is moved into Kilns to reduce moisture content.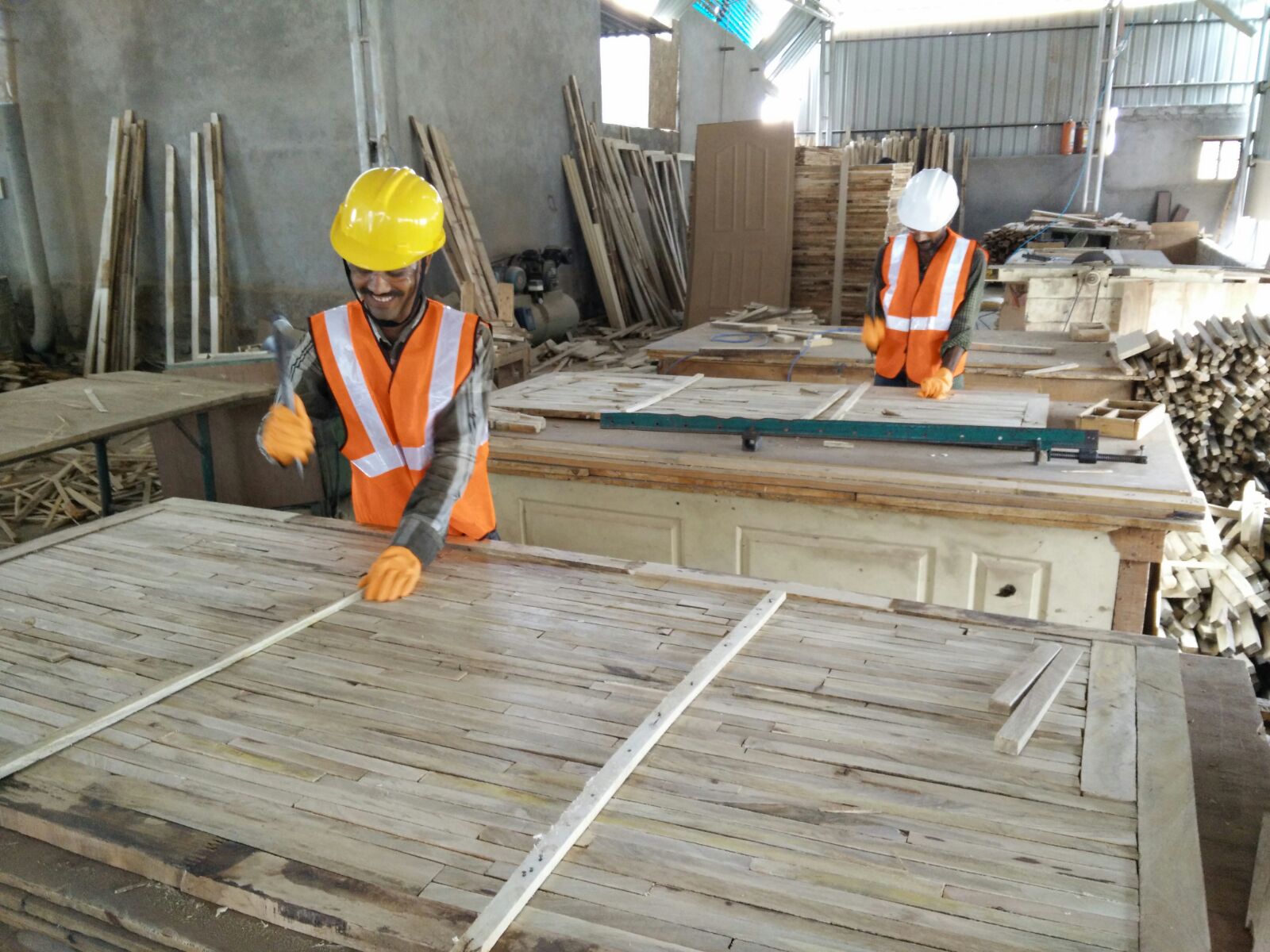 Frame Work
Treated & seasoned wood is ripped along the grains with the help of a powerful ripping machine into many pieces of the same precise thickness and placed edge to edge within a frame.